Clinical Staff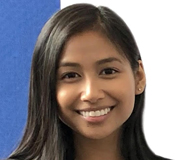 Corina Bagasao
CLINICAL RESEARCH COORDINATOR
Corina Bagasao graduated with distinction from Howard University with a degree in Biology in 2018. During her undergraduate career, she performed wet lab research as an undergraduate research assistant in the Chemistry Department and as a research intern in the Diabetes Section of the National Institute of Aging. Her interests in scientific research and patient care motivated her to work in a clinical research setting. In collaboration with the physicians and research staff, she hopes to help meet the objectives of ongoing clinical trials, as well as the individual health goals of each study participant.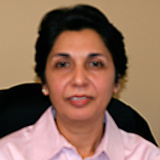 Kumud Sood, RD
RESEARCH CENTER DIETITIAN
Kumud Sood, R.D. is the research center dietitian. She has a Masters degree in Food and Nutrition, and has over 26 years of clinical experience. Kumud provides individualized counseling with the goal of making healthy lifestyle changes.